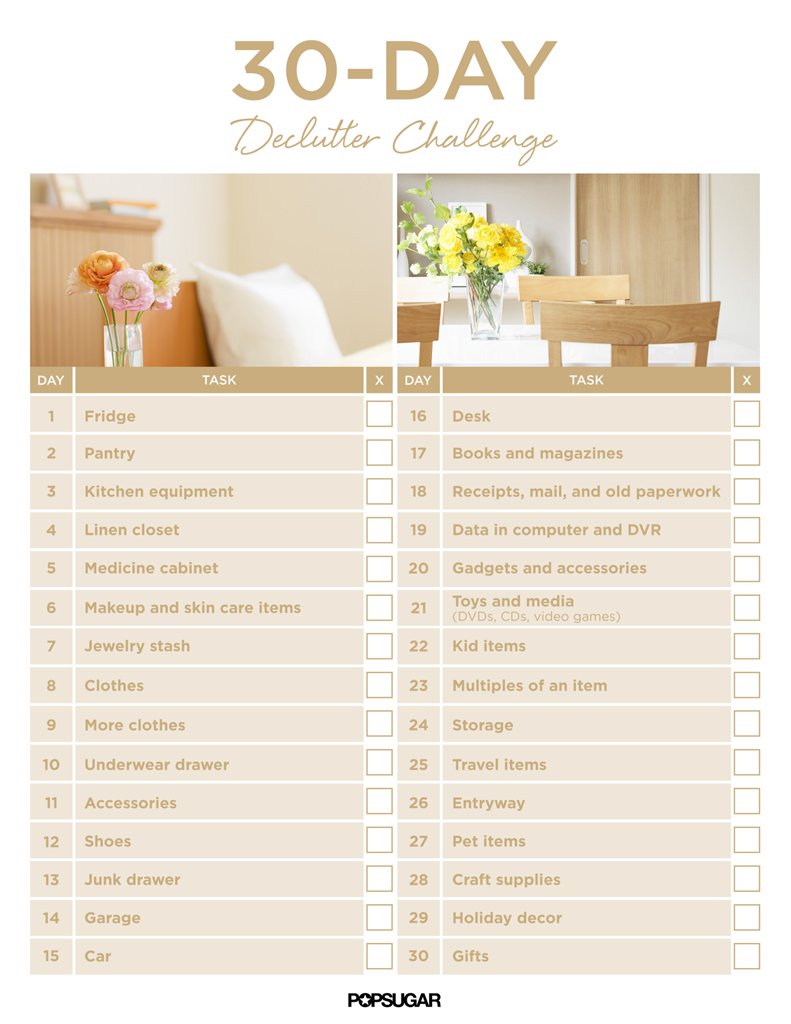 The New Year is the best time to consider doing a declutter and re-organization of your home. A clean organized house is the perfect way to start off the year. It can set the stage if you are planning on selling your home. Buyers do not want to see overstuffed closets or a garage that is too full to park in.
The Best Timing for you
My preference is to take the week between Christmas and New Year's Day to tackle my clutter. New Year's resolutions and goals make this is a MUST do for me. Are you are overwhelmed by the thought of purging your clutter over a weekend, consider a 30 Day Challenge? Work on a different area of your home each day. Popsugar.com has a list that you can print and put on your refrigerator. Pick an area each day through January, like your refrigerator or your car. This approach allows you to enjoy a sense of accomplishment daily. I know personally I like to see progress, bags going to the dumpster and to my car for donating. I would recommend doing the worst first, whatever that room or closet that haunts you-get that over with.
What you should throw away NOW
Start with the lists of items that unquestionably need thrown out or donated like old magazines, out of date products-cosmetics or pantry items, broken items, clothes that don't fit, toys that your children have grown out of. TheJoyfulOrganizer.com has a more complete list to get you started. I am a huge fan of recycling so check with your local non-profits and thrift stores to find out how they can benefit from items you are donating. Animal shelters can benefit from old blankets. Pregnancy centers or day care centers may take toys or children's clothing.
What you should KEEP
As you sort through old papers, emails and receipts, it is important to know what important documents you should keep and which you should shred. I love this free printable graphic fromCleanmama.net.
Pinterest is a fun visual way to search for and keep inspiring ideas for organizing your home. I encourage you to follow my Pinterest account for organizing tips, yummy recipes and home designs you will want to pin for yourself.