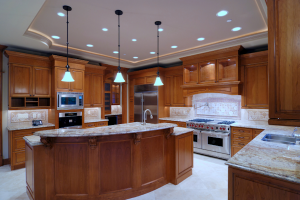 There are good vacation rentals then there are great vacation rentals. When I travel with my family we rent using VRBO and I have learned the difference. If your property is a successful vacation rental the financial rewards can be substantial. Make sure your property outshines the rest by taking some simple steps to ensure repeat bookings and get rave reviews!
Quality Management Team
Whether you hire a property management company or you use your own team of housekeepers and managers make sure they are top notch. Evaluate their marketing, what is their Internet presence like? Most renters shop online so make sure your property shows up on multiple websites like www.vrbo.com andwww.homeaway.com in addition to the management company site. Quality photography will also help showcase your rental. Stage it and hire a professional photographer, it will be worth every penny. Lastly, don't forget to check references on everyone who maintains your property it will save you headaches in the future. Probably the most important person on your team is the housekeeper. Having a clean and comfortable rental will put your guests at ease when they arrive and they won't forget it when they write their review.
Comfortable and Up to Date
Furnish your unit with durable attractive furniture and furnishings. Guests don't want to lounge on ratty thrift store finds. Make an investment when purchasing sheets (buy two sets-your housekeeper will love you) and blankets, decorate with artwork and local photography, stock bookshelves with guidebooks about local activities, keep extra blankets, an airbed and fans in closets depending on the climate. A nice selection of board games and a deck of cards is great for rainy days. Loyalty cards are nice too, for grocery stores, gas stations or restaurants. Keep a guest book in the entryway or on the coffee table and invite guests to review their stay. Restock and refresh often so the unit is kept up to date and guest don't feel trapped in a time warp.
Things To Do
Feel free to share your opinions with your guests about why you love the area. Here in Estes Park, I love to share with clients why I choose to move my family here. I have my favorite restaurants and stores. Guests want to hear about your favorite hikes or the "must see" attractions like the Stanley Hotel, Rocky Mountain National Park or driving Trail Ridge Road. Provide coupons or brochures and local magazines. Don't forget real estate guides too!
High Tech
It is certainly nice to disconnect for a while, but the reality is many of us require Internet access even when we are away from home. Reliable Internet is great for Wi-Fi and Smart TV's so you can provide streaming entertainment such as Netflix or Amazon. A few TV's and a DVD player should be provided and an Ipod speaker dock is great for charging devices or playing music. You may want to go a step further and invest in an Playstation or Xbox gaming system. I have teenagers and they would say Internet is the most important feature that makes a successful vacation rental.
A Cook's Kitchen
By having a well stocked kitchen you can provide your guests the option of staying in and preparing a nice meal. Depending on the size of your unit provide an adequate set of dishes, flatware, glassware, wine glasses, and plastic dishes for using outdoors. For rentals here in Estes Park, keep hiking in mind and provide water bottles. Kitchen appliances are important to make your rental like home, a blender, toaster oven, coffee maker, a Keurig machine, and a slow cooker will please your guest cooks. Don't forget-large pots and pans, cookie sheets, plastic wrap, aluminum foil and storage bags, a spice rack, vegetable peelers and a complete set of measuring utensils.
Odds and Ends
With technology today and for vacation rentals with hot tubs or complicated entertainment systems successful vacation rental owners provide a procedure book that includes information about securing the property, check-out procedures, TV or DVD notes, Wi-Fi instructions, hot tub or pool heating instructions, trash and recycling information, and most importantly contact information for the owners, manager or maintenance professional. Send a nice thank you after your guests leave and be timely about returning the deposit.