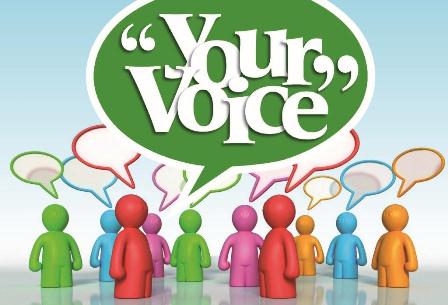 I am posting this letter regarding changes to the vacation rentals ordinances. It is long, but I am asking you to please read it and respond to our elected officials and town and county staff. There are very serious legal implications to what they are proposing, direct loss of revenue for owners, loss of sales tax revenue and most importantly loss of property rights. If they go ahead with this I suspect we will see lawsuits and a recall of the elected officials. There is a form letter below that you may use or draft your own. Thank you for your attention to this. Contact info is below. Please let your voice be heard.
March 17, 2016
Dear Concerned Homeowner,
We are writing to you concerning the proposed changes to the ordinances regarding Estes Valley Vacation Rentals. Many of the proposed changes are positive and will lead to better communication among neighborhoods and should help create a complaint and enforcement process that is substantially more effective. We believe that a well run vacation rental is a productive part of our community that brings enormous economic benefits to the Estes Valley; after all this town has been a vacation destination since the 1800s. The goal of the amendment process should be to bring more rentals into compliance with reasonable regulation.
However, there are a few disastrous recommendations that will have a detrimental impact on the Vacation Rental Community as well as the Real Estate Community. These new proposed regulations are a massive overreach by government and have no consideration for private property rights or economic impact.

The first problematic proposed regulation is a cap on the total number of vacation rentals. Vacation Rentals are a use by right in all residential zoned districts within the Estes Valley. By placing a cap on the total number of rentals you will create a scenario in which some properties have a use by right and others do not have the same rights. We believe that a cap on the total number of rentals is a violation of the 14th Amendment of the Constitution, more specifically a violation of equal protection. This cap will go further than just being unfair. It will also amount to picking winners and losers in the Estes Park Real Estate market. A home that is able to be rented will be more valuable than a home that cannot be rented. A home that cannot be rented on a short term basis will see its value plummet. We cannot imagine that a step in regulation that we know will harm the largest investment of people's lives, their home, is a good idea.
The idea of a cap was so bad that the Planning commission voted it down at their meeting in Mid-February by a vote of 4-1. What happened in the next month is a mystery to the public because at the meeting on March 15th, 2016 the Planning commission had a total change of heart and voted 5-1 to pass a proposed cap. We are not sure how this fit into the supposed public process.

The second proposed regulation that is a problem is the requirement of house safety inspections by the Chief Building Official. There has already been an increase of fees for Vacation Rental Licenses for those residing in the Town of Estes Park Limits and this proposal goes even further to add to an already large regulatory and cost burden placed upon vacation rental owners and managers. Having a building inspection for a property that has already passed all of the necessary inspections to receive a certificate of occupancy borders on ridiculous. Is there any data to show that vacation rentals are more of a safety hazard than a long term rental? Why would a vacation rental be held to higher standard than other housing?
These are not the only problems that exist in this process. The Planning Commission plainly admitted that they did not have enough data to get all of the regulations right on the first attempt. I believe the planning commission, they do not have enough information. One of the members did not know that managers and owners collect a deposit from vacation rentals guests to protect against property damage. Is this the type of uninformed governing body we want to make recommendations about laws that will have potential adverse impacts? If we can all admit that this issue is larger than we understand, then why don't we start slow and try to achieve as much compliance with current and well thought out regulations? Taking enormous leaps in regulation without an understanding of the entire situation is reckless and could lead to many unintended consequences.

One last item. The Town Board of Trustees and the Larimer County Commissioners have agreed to form a task force to explore the idea of vacation rentals to parties greater than 8. The idea behind this task force was that the elected officials did not have enough information to intelligently govern for a change this large. If a task force is a good idea for gathering information and making recommendations to our elected officials for problems they do not fully understand, then why is it a good idea to impose a cap without enough information? Or why is it a good idea to impose on citizens private property rights by having a building official go through an already finished and permitted home? These issues are still beyond their scope and could be handled by the task force as well. Throughout this process the notion of balance has been a theme. Why not have a balanced task force that is more knowledgeable make sensible recommendations about these vital issues?
We would like your help to spread the word. The final vote on the proposed changes is set to occur on March 30, 2016. Please reach out to your elected officials to let them know that these proposed regulations are unfair, overreaching, and uninformed. We need your support. Contact information for the elected officials can be found below.
Yours Truly,
Seth A. Smith
Ponderosa Realty and Management
970-586-6500
Contact Info
Town of Estes Park Board of Trustees:
Bill Pinkham, Mayor
970-586-0992
bpinkham@estes.org
Wendy Koenig, Mayor Pro Tem
970-586-5255
wkoenig@estes.org
John Ericson, Trustee
970-586-5042
jericson@estes.org
Bob Holcomb, Trustee
bholcomb@estes.org
Ward Nelson
wnelson@estes.org
Ron Norris, Trustee
970-586-3600
rmorris@estes.org
John Phipps, Trustee
970-586-5701
jphipps@estes.org
County Board of Commissioners
Lew Gaiter III
gaiterl@co.larimer.co.us
Steve Johnson
johnsosw@co.larimer.co.us
Tom Donnelly
donnelt@co.larimer.co.us
Town Planners
Alison Chilcott
achilcott@estes.org
Phil Kleisler
pkleisler@estes.org
Sample Form Letter
Dear Town Trustees, Town Planners, and County Commissioners,
I have grave concerns about the proposed amendments to the short term rental code that I believe could have serious ramifications on individual property owners and the town. I am writing to make my official objection known and am requesting that the Town Board push the vote on the 30th to a later date until more information can be received and processed. I propose a committee be formed of a variety of people including town officials and planners, owners who rent their homes, neighbors who have been affected, property managers, realtors, and the like who can study this issue and put forth reasonable and fair code amendments for our elected officials to vote on.
Sincerely,